About Me

Name:
Marcel
Gender
Male
Birthday/Age:
23.05.1996/18
Profession:
Vocational Student
Domicile:
Geseke (Germany)
Hobbies:
playen, collect trophies and meet friends
Favourite Games:
Grand Theft Auto V, Skylanders: Swap Force, Minecraft
Favourite Skylanders:
Stealth Elf, Stink Bomb, Spyro, Ninjini, Fire Kraken, Flashwing, Hot Dog, Smolderdash, Bumble Blast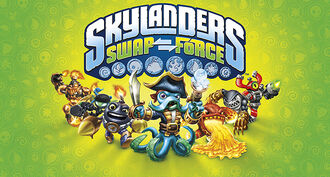 History/Platforms

How I came up with the user name "GTA SA FAN"?
In 2009, I had no PS3, only a PSP and a PS2. It was also Grand Theft Auto: San Andreas (GTA SA briefly) my favorite game, so I came up with my user name.
I currently own a GameBoy Advance SP, PS2, PS3, PS4, PSP and PS VITA.
If you want you can adden me on PSN, my PSN ID is "marcelreise11".
German Skylanders Wiki: Skylanders Wiki


My Skylanders Progress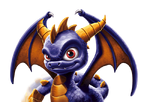 Skylanders: Spyro's Adventure I own since 11 November 2011 for the PS3.
On 5 October 2012, I have Skylanders: Giants I pre-ordered for the PS3. On October 23, 2012 There came then at last.
On August 12, 2013 I have Skylanders: Swap Force at GameStop for the PS3 pre-ordered and collected on 19 October 2013. Since June 18, 2014 I own SWAP FORCE for PS4.
On July 22, 2014 I never imagined the Skylanders: Trap Team Dark Edition at Amazon.de pre-order for the PS4. :)
Fortschritt
Game
Difficulty
Chapter
Game Finish
Portalmasterrank
Trophies
Spyro's Adventure (PS3)
/
22/22
42%
/
100% (38/38
Giants (PS3)
Hard
16/16
62%
/
100% (46/46)
Nightmare
33%
Swap Force (PS3)
Hard/Nightmare
17/17
78%
60
100% (40/40)
Swap Force (PS4)
Hard/Nightmare
17/17
66%
49
100% (40/40)
Trap Team (PS4)
Hard
Nightmare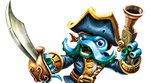 My Skylanders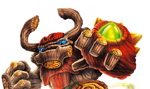 Currently I own 67 Skylander, of the 67 Skylanders are from 9 Skylanders: Spyro's Adventure, 18 from Skylanders: Giants and 40 from Skylanders: Swap Force. :D
Skylander = Normal Figure
Skylander = LightCore Figure
Skylander = Special Figure

Accessories

Of the accessories I own 5 Sidekicks, 6 Adventure Packs and 4 Battle Packs.
Community content is available under
CC-BY-SA
unless otherwise noted.