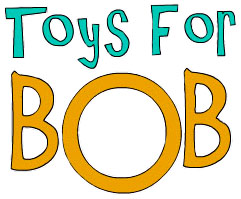 Toys For Bob are a small video game developer founded in 1989 by Paul Reiche III and Fred Ford.
They are the developers of the first two Skylanders games, Skylanders: Spyro's Adventure and Skylanders: Giants. They are currently developing the upcoming Skylanders game, Skylanders: Trap Team.
Games developed
Visit some of the other wikis affiliated with Toys for Bob.